Chuck Salvatore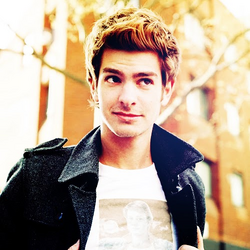 The following list is composed of my song ideas for the character created by
me
in
Trae209's
Fanfiction named:
GLEE: The New Years
Solos
Haven't Met You Yet by Michael Bublé.
Your Song by Elton John.
Can You Feel The Love Tonight by Elton John.
I Believe I Can Fly by Seal.
All I Want Is You by Barry Louis Polisar.
Always by Bon Jovi.
I Only Wanna Be With You by Dusty Springfield.
You Shook Me All Night Long by AC/DC.
Eye Of The Tiger by Survivor. (Possibly in a competition)
In The Air Tonight by Phil Collins.
Basket Case by Green Day.
Carry On My Wayward Son by Kansas.
21 Guns by Green Day.
Time Of Your Life (Good Riddance) by Green Day. (Possibly in Season Finale)
Wake Me Up When September Ends by Green Day.
I'm Too Sexy by Right Said Fred (Dream Sequence :P )
Have You Ever Seen The Rain by Creedence.
You've Got A Friend by James Taylor (To someone with his same issues)
NEWER
Everybody's Changing by Keane
Fields Of Gold by The Police.
Like A Stone by Audioslave.
If It's Love by Train.
I Love Rock & Roll by Joan Jett
Hold On by Oasis.
Duets
NEWER
This Is The Last Time by Keane (Check if it goes with Anna)
Non-Specifical
Cigarettes And Alcohol by Oasis (If he falls back for his former addictions).
I'll Be There For You by The Rembrandts.
Every Breath You Take by The Police (Old or new love interest)
NEWER
La Vie Boheme from Rent. (Main soloist in the group number - Or I'd love if you did Rent sometime)
Be Good To Yourself by Journey
Don't Know Why by Norah Jones.
I Like It/I Like How It Feels by Enrique Iglesias (Mash-up of two songs by him)
Ad blocker interference detected!
Wikia is a free-to-use site that makes money from advertising. We have a modified experience for viewers using ad blockers

Wikia is not accessible if you've made further modifications. Remove the custom ad blocker rule(s) and the page will load as expected.