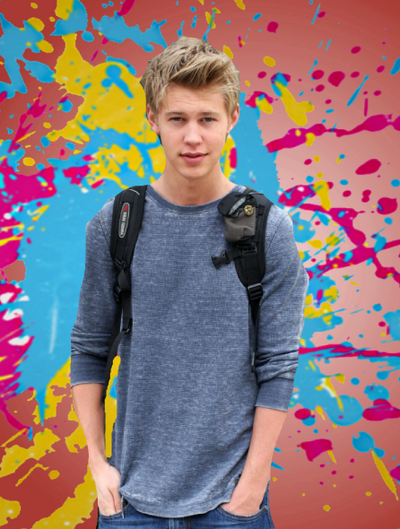 Colton Knowles
General Information
Gender:
Male
Age:
16 (Season 3)
Hair Color:
Blonde
Eye Color:
Light Green
Occupation(s):
Student at William McKinley High School
Family & Friends
Relationships:
Candace Livingston
(crush)
Sexuality:
Straight
Friends:
Candace Livingston
Chuck Salvatore
Other Information
Interests:
The Arts
Clique:
Glee Club
Vulnerabilities:
Anger issues, his father's death
Strengths:
Singing
Series Information
First appearance:
Recruit/Pursuit
Portrayer:
Austin Butler
Colton Knowles
is a recurring, but new character on Glee: The New Years. He auditions for New Directions in the second episode of the third season of Glee: The New Years. His character is portrayed by Austin Butler and was created by Fallin'.
Personality
Edit
Quiet, He has anger issues, He's very protective to his little sister Anna, Doesn't enjoy being with people that are not his friends, When somebody is mean to him he tends to attack them, He hates when his mother tries to protect him all the time. When he was a child, Colton was really interested in arts. His parents encouraged him with being artistic and were very supportive with him and his decisions. But when he was 9, his father was killed in a bank robbery and after that he has been quiet and gloomy. He doesn't enjoy being with people that are not his friends and has a lot of secrets to discover. The only thing that makes him a little happier is singing.
Season One
Edit
Ad blocker interference detected!
Wikia is a free-to-use site that makes money from advertising. We have a modified experience for viewers using ad blockers

Wikia is not accessible if you've made further modifications. Remove the custom ad blocker rule(s) and the page will load as expected.